During the summer of 2009, tensions were high within the gay community. Private differences would become a very public squabble surrounding the Prop 8 litigation —
Perry v. Schwarzenegger
. Several LGBT groups challenged the wisdom of bringing Prop 8 to the federal courts, possibly prematurely. The concern was that the case would eventually end up before a conservative Supreme Court and the cause of marriage equality would be impaired for decades.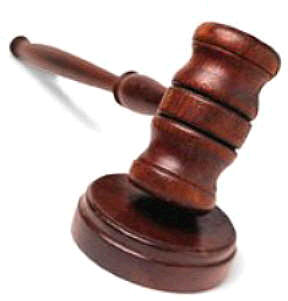 The American Foundation for Equal Rights had recruited the improbable legal team of Olson and Boies. In July, Chad Griffin, then head of AFER, sent letters to the heads of the American Civil Liberties Union, Lamba Legal and the National Center for Lesbian Rights. Griffin stated that he opposed their participation (as "intervenors") in the Prop 8 case because "you have unrelentingly and unequivocally acted to undermine this case."
On October 21, 2013
the National Center for Lesbian Rights (NCLR) announced that four legally married same-sex couples who were residents of Tennessee filed
suit
in federal court challenging Tennessee laws that prevent the state from recognizing their marriages and treating them the same as all other legally married couples in Tennessee. Whatever timidity NCLR demonstrated four years ago seems to have vanished.
In a
press release
, NCLR Legal Director Shannon Minter stated that "Married couples should be able to travel and to live in any state knowing that their family is protected. Tennessee's current law hurts same-sex couples and their children without helping anyone."
NCLR has recruited
Abby Rubenfeld
, a Nashville lawyer, to act as lead counsel. A highly accomplished lawyer, Ms. Rubenfeld has served on the Board of HRC, among many others, and is an established legal presence within the gay community.
The case is based primarily on an equal protection argument with a very limited scope without having to litigate marriage equality in a state that continues to resurrect a
Don't Say Gay
bill in the legislature. Whatever the court decides, an appeal is likely. Complicating the matter is the remaining part of the Defense of Marriage Act. According to Section 2 (which survived
US v Windsor
):
No State, territory, or possession of the United States, or Indian tribe, shall be required to give effect to any public act, record, or judicial proceeding of any other State, territory, possession, or tribe respecting a relationship between persons of the same sex that is treated as a marriage under the laws of such other State, territory, possession, or tribe, or a right or claim arising from such relationship.
A similar case (
Wilson v Ake
) was argued in Florida in 2005. The district court ruled that Section 2 of DOMA was an appropriate extension of Congress' power to regulate inter-state disputes under the full faith and credit clause. The decision was never appealed.
Bishop v. United States
(formerly
Bishop v. Oklahoma
) is also in the courts and could be the first case at the district court level to be decided post
Windsor
.
This represents yet another way to pave the way towards national marriage equality. Oregon and New Mexico currently recognize out-of-state marriages making them
de facto
marriage equality states. Oregon is doing so in spite of a one-man-one-woman™ constitutional amendment.
Hopefully we will see many more of these cases filed in more states.
Windsor
was one of five similar cases with petitions before the Supreme Court.
NCLR doesn't seem terribly concerned about setting a damaging precedent
.