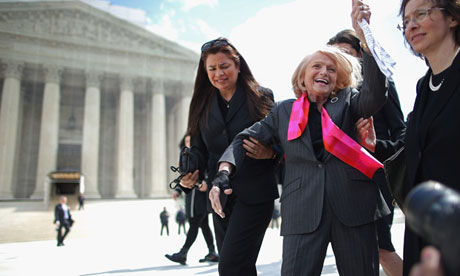 Time Magazine has
announced
the ten finalists for 2013 person of the year. Edith Windsor, of course, was the party before the Supreme Court in the landmark case,
United States v. Windsor
. Her tenacity resulted in the Court striking down Section 3 of DOMA which resulted in federal recognition of
same-sex marriage
.
Ms. Windsor's competitors include the Pope and the President of the United States.